What is Cement Screed Flooring
We must have a firm grasp of the concept of cement screed flooring before we can proceed.
A cement screed is made composed of cement, aggregates, and water. The mixture is then combined to create a smooth paste and subsequently applied to the cement's surface.
The final state of the substance will be a hard, rigid surface that is durable and long-lasting.
It is common practice to apply a top coat made of cement screed to interior flooring, as this helps provide a more level surface.
It functions similarly to varnish and is applied on bare cement to give the impression that the cement has been polished to the same degree as any other ornamental surface, making an aesthetic quality that looks rough and industrial.
A screed is a form of cement applied as a final coat to a previously set cement surface.
Where Is Cement Screed Most Frequently Used?
Particularly when used in conjunction with several cement screed HDB buildings. Here is a rundown of some of the potential effects it may have on the area you occupy.
A few years ago, it was the one that was universally regarded as the most cost-effective choice for places that saw a high volume of foot traffic, such as schools, factories, offices, and even industrial storage facilities.
In more recent times, this may be seen in the proliferation of interiors that take on an appearance that is either industrial or minimalist.
You can achieve a powerful manly look by using darker colours, or you can achieve a delicate eclectic look by using lighter shades, depending on the gradient of the screed finish.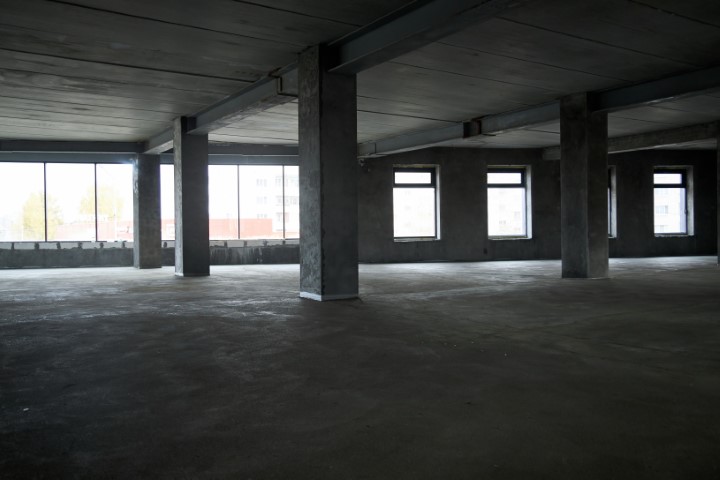 Cement Flooring's Advantages and Disadvantages
Cement screed flooring has a number of advantages and disadvantages that make it an excellent choice in some instances but not so great in others. Below are the benefits and drawbacks:
Advantage:
Cement screed flooring's strength, durability, and resilience are three of its most crucial qualities. It is extremely resistant to harm. You can rest easy knowing that the floor will not be damaged by children, pets, claws, or high heels.
In comparison to most other flooring options, such as marble, parquet, wood, laminate flooring and vinyl flooring, cement flooring is comparatively inexpensive.
Cement screed flooring is low-maintenance and requires little upkeep. Every six months or so, it merely has to be sealed or waxed.
Cement screed floors can last a lifetime with proper care and maintenance.
Cement flooring is available in a wide selection of hues, grains, and textures, offering you a multitude of alternatives.
When utilised in conjunction with hardwood textures and features, cement flooring provides the appropriate rough and rugged aspect that enriches the interior design of any space.
Disadvantage:
Cement screed flooring is extremely hard and robust, anything that has the potential to crack or break when it falls on it will most likely break.
Cement floors can be very slippery, especially if there is water on the surface, posing a hazard to homeowners and their children. Furthermore, falls may be more painful due to its hardness.
Because of its hardness, cement flooring can be rather uncomfortable to stand or walk on for extended periods of time.
In air-conditioned spaces, cement floors can get quite cold. To remedy this problem, you may need to utilise carpets or rugs.
Moisture can permeate cement floors if they are not adequately coated with a high-quality protective coating. Mold and fungus can grow as a result of this. This can also result in floor cracks.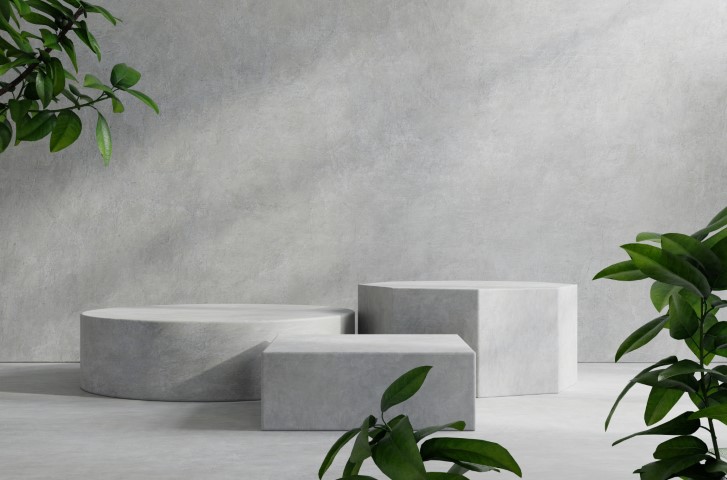 What Is It That Makes It Stand Out So Much?
Cement screed flooring may appear naturally raw and beautiful, but it can make your floors seamless and your space even more defined.
Because it serves as a kind of design anchor, this allows you to experiment with different materials to find those that complement the wall and floor as a whole.
If you prefer the Scandinavian approach, light wood furnishings will contrast with the firm cement and create a welcome feeling.
If you live in a tiny space, this is extremely handy. If you like current design components like steel and chrome, you may also pay homage to the many advances made in the field.
Cement Flooring Design Alternatives
Cement and concrete flooring come in a variety of styles. These are discussed below:
They come in a range of hues. They are often available in grey and earthy tones, but additional colour tones can be achieved by putting stains, dyes, and sealers to the surface.
They can also imitate the stains of marble, wood, brick, or stone. Stained concrete provides consumers with a diverse range of warm and earthy tones and designs.
Concrete can also be polished to provide a satin or high gloss finish. The level of shine and gloss is determined by the user.
Logos and designs can also be incorporated into the floor using stencils and engravings.
Concrete flooring also allows you to conceal cracks, stains, and defects by using overlays and micro tops.
Cement screed or concrete flooring is a sturdy and long-lasting type of flooring that, if properly maintained, can last for many years. It is an excellent option for bathrooms, kitchens, basements, and garages.
Nonetheless, concrete flooring may now be utilised in living rooms and bedrooms as a result of a vast array of design alternatives.
By virtue of its many hues and textures, concrete flooring may complement virtually any interior design style.
The Beauty Imperfection From Cement Screed Surfaces 
For those with an open mind, the inevitable scratches, kinks, and fissures on cement screed surfaces are a part of their character. It all depends on your perspective.
If you are still interested in using cement screed in your home, consider the following:
Not every contractor can perform the task properly. Always ask a contractor to show you examples of cement flooring he or she has previously installed to assure a satisfactory finish.
Ensure that it is placed in the appropriate places. When there is little to no traffic and no water, these would be ideal locations. Walls are a suitable location, as there is little activity on them, unless you plan to install frames or shelves in the near future.
We would not recommend using them as kitchen countertops because they are often a laborious surface that would be susceptible to heavy wear. We suggests mixing a cement mixture with a waterproofing agent if you want to use it in a moist area such as the bathroom.